Calcite Powder Mill HCH980 Ultra-fine Mill in Nigeria 325Mesh D97 Output 6TPH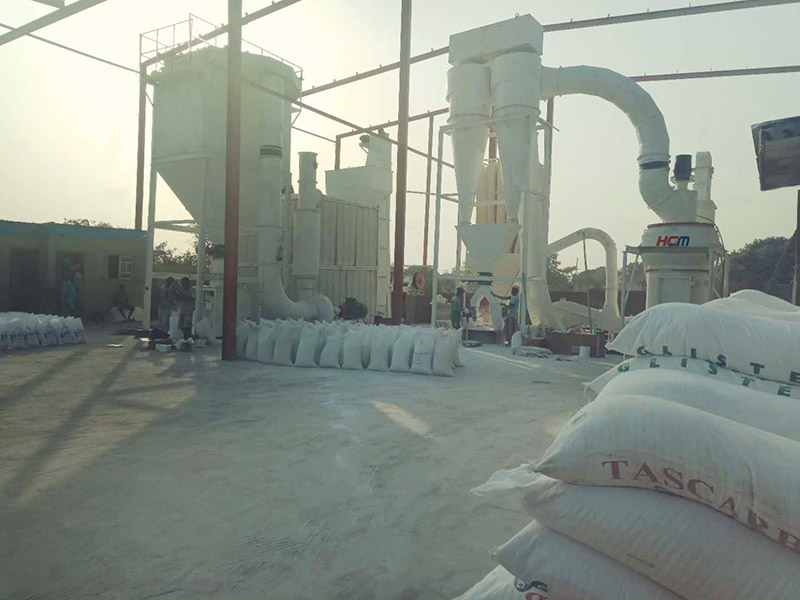 One of our customers in Nigeria has ordered our HCH980 ultra-fine calcite powder mill, the final fineness is 325mesh D97, output is 6 tons per hour. Calcite powder is generally used as a filler to increase the volume of the product and reduce the production cost, it is widely used in artificial floor tiles, rubber, plastics, papermaking, coatings, paints, inks, cables, construction supplies, food, medicine, textiles, feed, toothpaste, etc.
HCH ultra-fine calcite powder mill is designed for high throughput production of ultra-fine powder, it is able to process fineness between 400-2500 mesh, it is a new ultra-fine grinding mill integrating grinding, grading, conveying, secondary powder selection and finished product packaging in one unit. The mill offers versatile application, low investment, low power consumption, controlled particle size reduction with minimal wear and product contamination. We provide tailor-made design and selection scheme services based on customers' requirements, and offer a global sales and service network for customer-oriented support.
Model: HCH980 calcite powder mill
Quantity: 1 set
Material: calcite
Fineness: 325mesh D97
Output: 6t/h
---
Post time: Oct-27-2021