HC1900 Super Large Grinding Mill for Limestone Powder Plant 16-18 TPH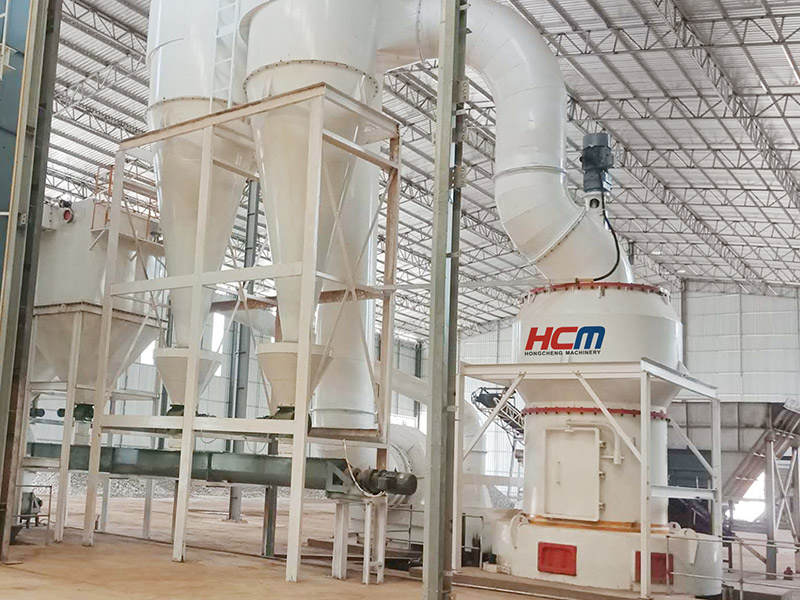 This limestone mill plant using HC1900 super large grinding mill that manufactured by Guilin Hongcheng which has been put into production and ran smoothly for several months. Limestone is mainly composed of calcium carbonate (CaCO3). Lime and limestone are widely used as construction materials and industrial raw materials. Limestone can be directly processed into building stone material and fired into quicklime, quicklime absorbs moisture or adds water to become slaked lime, main component is Ca (OH) 2. The slaked lime can be processed into lime slurry, lime paste, etc., and used as a coating material and tile adhesive.
HC1900 super large grinding mill is an environmentally-friendly and noise-reducing grinding equipment which can process powder evenly distributed and significantly increasing grinding efficiency. The outstanding features such as small footprint required, large drying capacity, power consumption saving, higher grinding efficiency, convenient maintenance. This limestone mill equipment has been strongly welcomed and recognized by customers.
Model: HC1900 super large grinding mill
Quantity: 1 set
Material: limestone
Fineness: 325 mesh D90
Output: 16-18 tons/h
---
Post time: Oct-27-2021