HCQ1500 Reinforced Coal Grinding Mill Plant 200 Mesh D80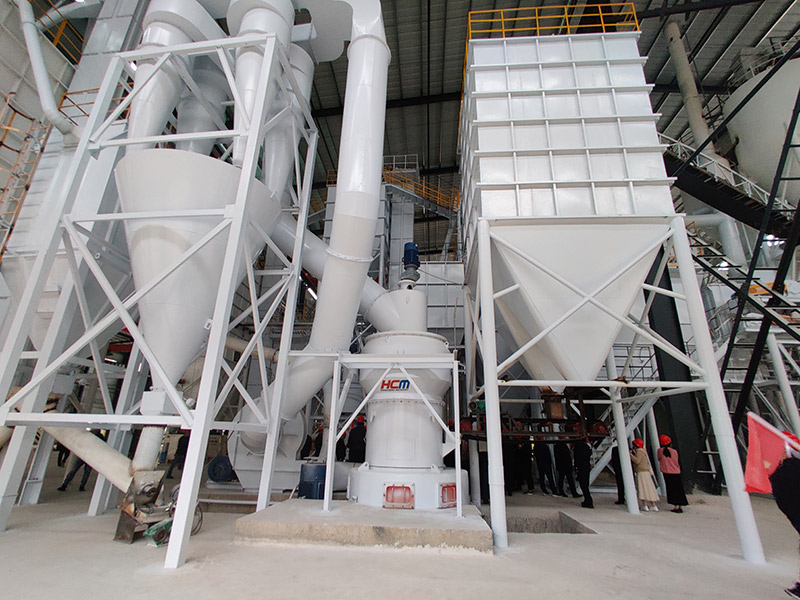 This coal powder plant using our HCQ1500 Grinding Mill which is able to process the coal into fineness of 200 mesh D80, with the yield of 6t/h. Coal powder is used as fuel to provide thermal energy for boilers, and is used as an additive for molding sand in foundry industry, and used as thermal power plant in cement plant.
HCQ series reinforced grinding mill is a development of the proven Raymond roller mill, By adjusting the speed of upper rotary classifier, the fineness can be freely adjusted range from 80-400 mesh as required. it has high output, reliable operation, convenient maintenance, large conveying capacity, large shovel volume, high classifying efficiency, high availability with long intervals between maintenance shutdowns, and more reasonable equipment configuration. HCQ grinding mill is implemented with advanced technology to achieve reduced downtime, short dwell time of the material to be ground to ensure superior final powder. It is a popular grinding mill with a wide range of uses and applications.
Model: HCQ1500 Reinforced Grinding Mill
quantity: 1 set
Material:  coal
Fineness: 200 mesh D80
Output: 6t/h
---
Post time: Oct-27-2021