HC1700 Bentonite Powder Grinding Mill, 200 mesh D95, 9TPH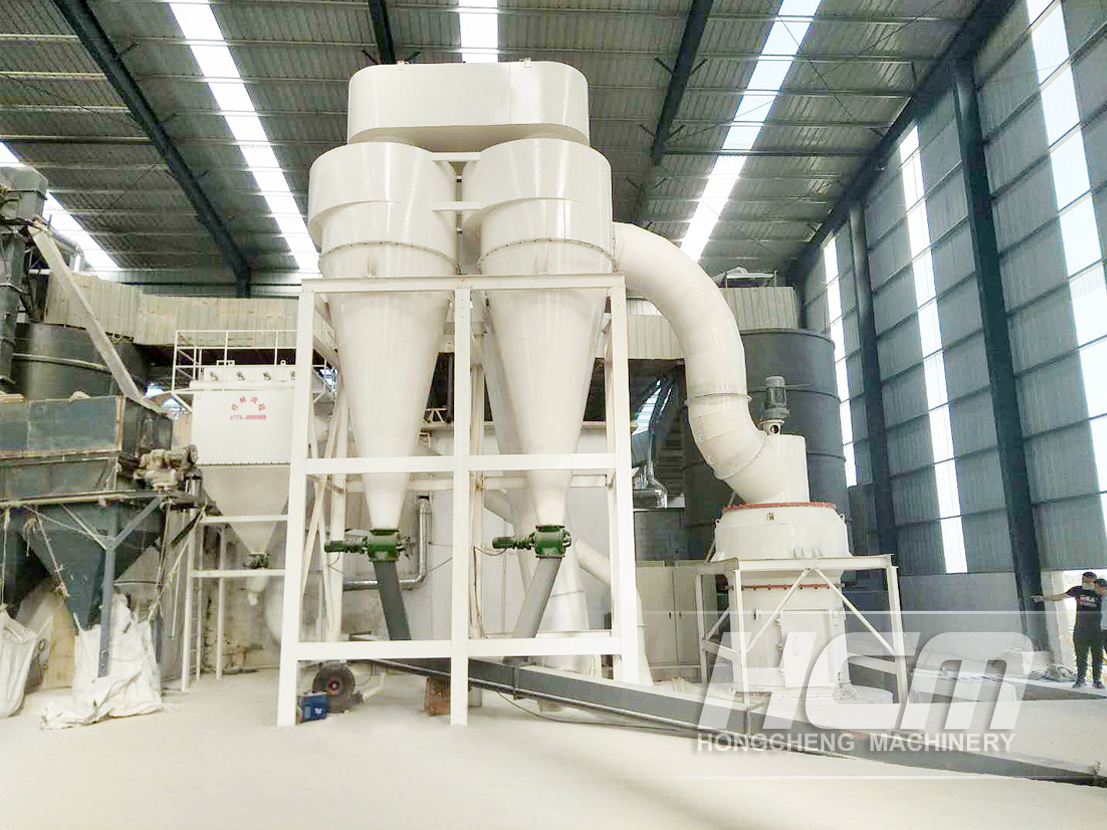 This Bentonite powder making plant using our HC1700 bentonite powder grinding mill, which has the output of 9 t/h, and fineness is 200 mesh D95. For more details about bentonite mill, please contact: hcmkt@hcmilling.com.
Bentonite is a non-metallic mineral with 85~90% montmorillonite, and a small amount of illite, kaolinite and halloysite, etc. It is mainly used in molding coatings and ceramic glaze coatings, as molding sand and binder, and etc.
HC1700 bentonite Raymond mill is widely used for Bentonite powder making. Robust design and construction easily process large, tough-to-grind materials. The added capability of angular grinding further enhance grinding capability and productivity. Compact design saves valuable floor space. With the features of lower specific energy consumption (measured in kWh/t of produced material), highly efficient dedusting, high power intensity, abrasion resistant designs, simple foundations low installation cost, the whole process of design, installation guide and debugging are free, we are very satisfied and trust Hcmilling (Guilin Hongcheng).
Type & quantity: 1 set of HC1700 grinding mill
Material: bentonite
Fineness: 200 mesh D95
Output: 9 t/h
---
Post time: May-07-2022