Calcite powder mill 100-200 mesh 5TPH, HCQ1290 Raymond mill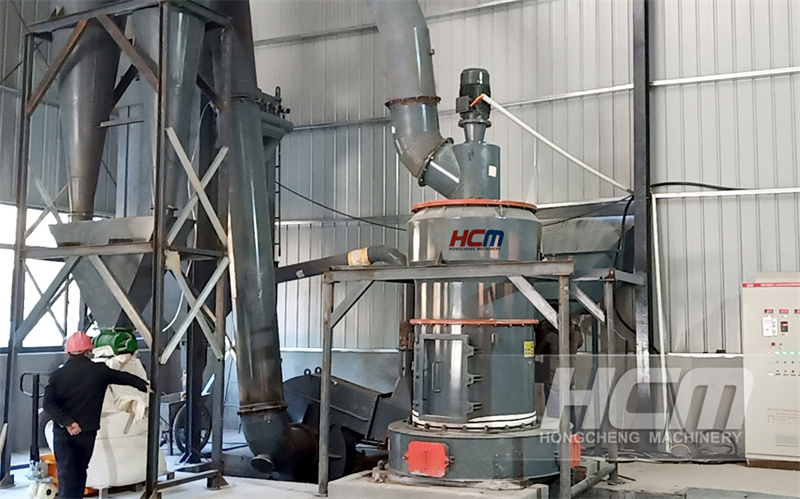 This calcite powder mill plant using our HCQ1290 grinding mill, which has the output of 5t/h, and 100-200 mesh fineness. Calcite is a calcium carbonate mineral that main component is CaCO3. It is generally transparent, colorless or white, some may contain mottled colors with vitreous luster.
HCQ1290 calcite Raymond mill is an new type of environmentally-friendly and energy-saving Raymond mill equipment. It has high throughput rate and large conveying capacity. It can grind mineral powder of 80-400 mesh. This grinding mill adopts a maintenance-free grinding roller assembly and a new plum blossom frame structure which allows the equipment more reliable and ease of maintenance, the electric energy consumption is reduced by up to 40% as compared with conventional ball mills. It just needs only few peripheral machinery, less walled-in space, their operation is dust-free and they have a low noise level.
Type & quantity: 1 set of HCQ1290 calcite powder mill
Material: calcite
Fineness: 100-200 mesh
Output: 5 t/h
---
Post time: Apr-01-2022