What Are the Uses of Carbon Black In Rubber| Rubber Powder And Carbon Black Ultrafine Mill Equipment
The role of various types of carbon black in rubber:
1. Conductive carbon black: filled with rubber to reduce the resistance of the rubber itself, thereby achieving conductivity or anti-static effect;
2. Pigment carbon black: Coloring rubber
3. Rubber carbon black: increases rubber wear resistance and tensile properties
4. Semi reinforced carbon black: increases rubber reinforcement effect
5. Thermal cracking carbon black: mainly used as a rubber filler because it is cheap.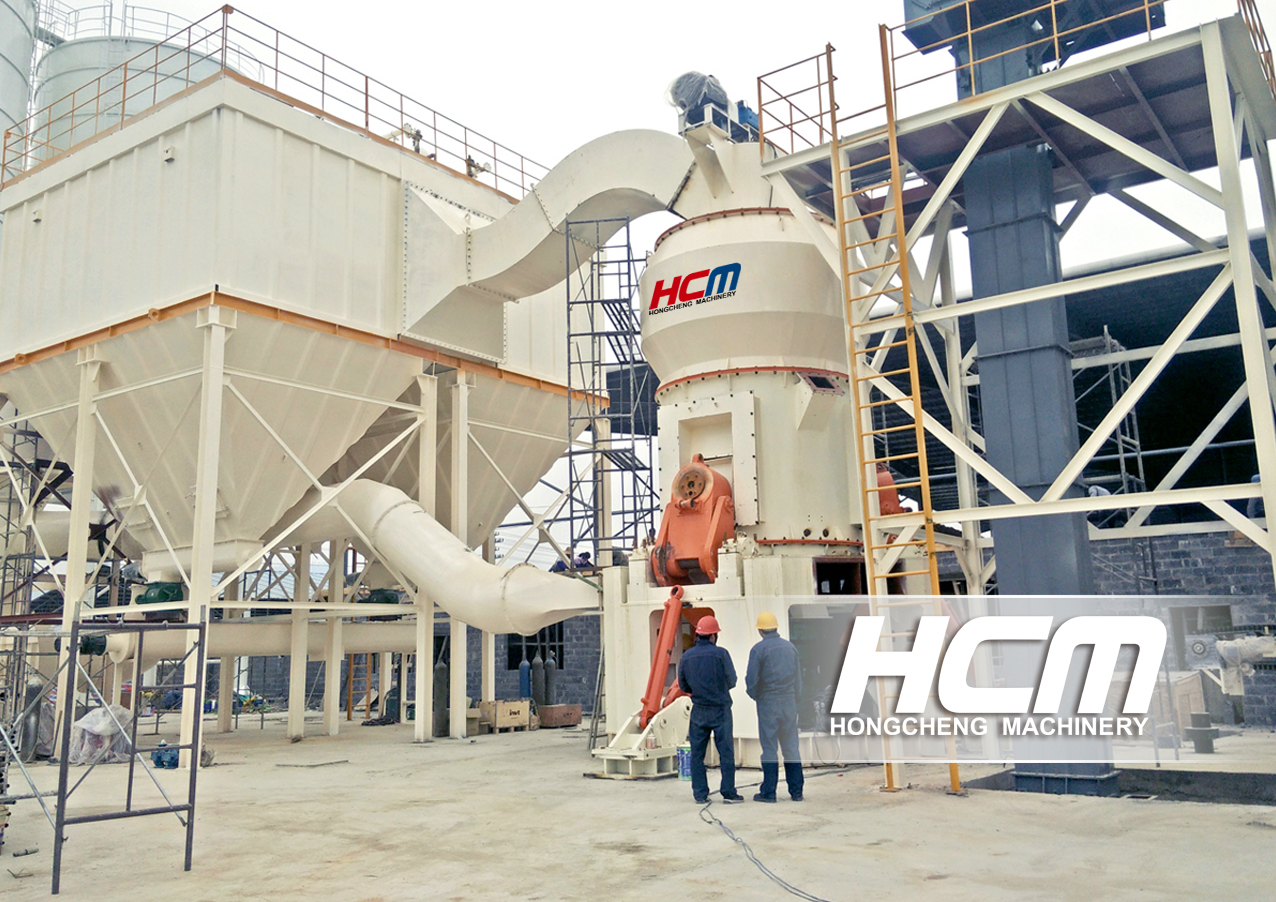 What machinery is used for ultrafine mill equipment of rubber powder and carbon black? It is recommended to use HLMX carbon black ultra-fine vertical mill to process cracked carbon black from waste tires, which can be ground to 325 to 2500 mesh. Due to the adjustable configuration of the carbon black ultra-fine vertical mill with a large powder range, it is suitable for the needs of multiple medium powder fineness and is a very powerful powder making equipment.
HLM series carbon black vertical grinding mill machine, an ultra-fine grinding equipment for rubber powder and carbon black, is an efficient and energy-saving advanced grinding equipment developed by HCMilling(Guilin Hongcheng) through learning and introducing advanced foreign technology and over 20 years of dedicated research and development. It integrates crushing, drying, grinding, grading, and transportation. This product solves the problems of low production, high energy consumption, and high maintenance costs of ordinary industrial milling machines. Its performance reaches the international advanced level and can replace expensive imported vertical mills, meeting the needs of large-scale, intelligent, and intensive industrial milling.
Rubber powder carbon black ultrafine mill equipment - HC series carbon black pendulum Raymond mill machine is a unique technology of HCMilling(Guilin Hongcheng): the new longitudinal pendulum structure has a production capacity 30-40% higher than traditional Raymond mill machines. HC series pendulum grinding machine is a new type of high-efficiency grinding equipment independently developed and innovated by HCMilling(Guilin Hongcheng) on the basis of traditional Raymond grinding. All technical indicators have been significantly improved compared to the R-type machine, making it an ideal substitute for traditional Raymond grinding. Among them, the HC1700 model has a production capacity that is about 2.5 to 4 times higher than similar 5R equipment, effectively reducing energy consumption. The HC3000 model is currently a global super large Raymond mill, which can meet the expanding industrial scale production needs and greatly improve equipment efficiency. The technology is at a high level in China, especially suitable for large-scale powder processing such as power plant desulfurization, manganese industry, coal powder, etc. Finished product particle size: 38-180μm. Production capacity: 1-90t/h.
If you have a demand for carbon black ultrafine mill in your factory, please contact mkt@hcmilling.com or call at +86-773-3568321, HCM will tailor for you the most suitable grinding mill program based on your needs, more details please check www.hcmilling.com. Our selection engineer will plan scientific equipment configuration for you and quote for you.
---
Post time: May-25-2023