Energy-Efficient Technologies In Ultra-fine Soda Grinding
Super fine soda production equipment -- superfine grinding machine
Sodium bicarbonate is a common desulfurizer in iron and steel industry, which needs 800-100 mesh sodium bicarbonate to grind. HCM recommends customers to introduce this kind of soda grinding mill production equipment, which not only has low investment, but also has high production capacity and high return. It is a special ultra-fine mill machine for grinding fine powder, which is worthy of customers to start and create new wealth.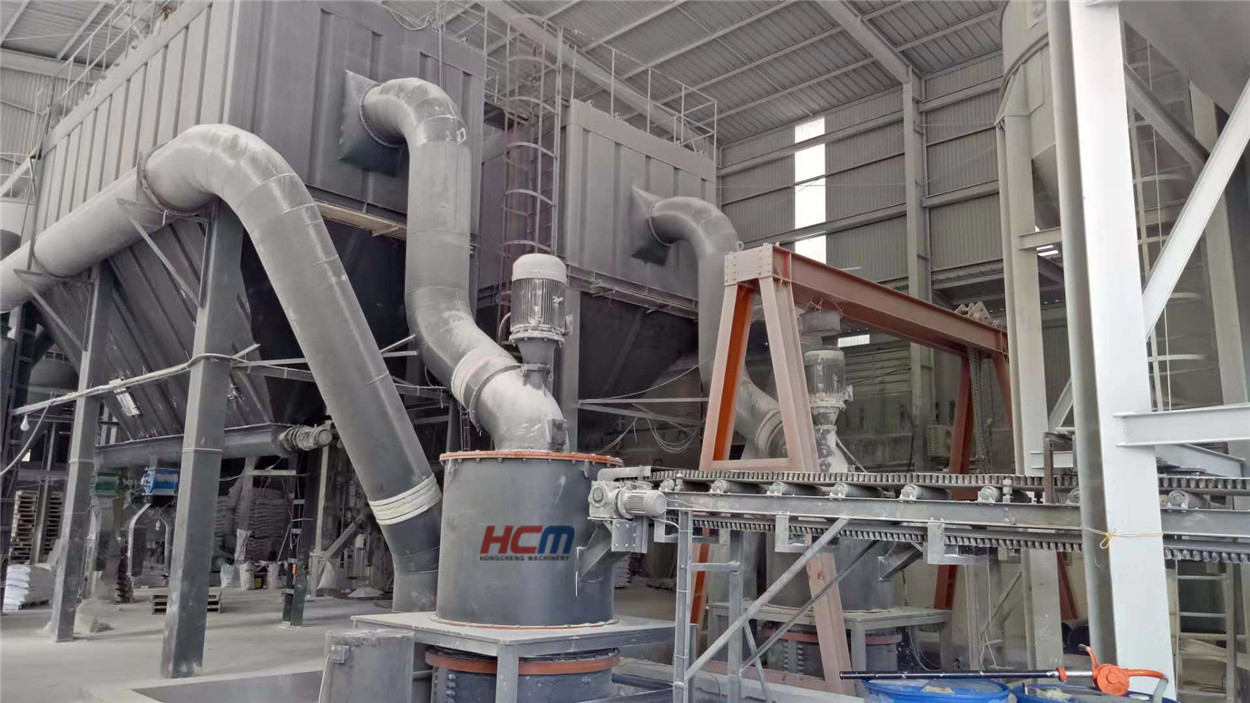 Introduction of production equipment for ultra fine soda
HCM is a reliable high-tech enterprise with abundant team experience, and an ideal partner in the field of denitrification in iron and steel industry. The special ultra-fine ring roller mill for grinding produced by HCM is the production equipment of ultra-fine soda with high cost performance and complete set, which has won the favor of new and old customers. Next is the advantages and highlights of ring roller mill equipment.
1)Green and environmental protection
It uses full pulse dust collection system, high efficiency dust collection, dust collection rate of 99%.
2)Low energy consumption
The grinding wheel and ring are made of special wear-resistant steel with long service life.
3)Fine grading
Forced turbine classification system escort classification, fine and uniform particle size, stronger competitiveness of enterprises.
Quotation of production equipment for ultra fine soda
If it is necessary to grind bicarbonate powder for iron and steel industry, the new generation of ultra-fine ring roller mill equipment is an excellent choice for grinding 325-25000 mesh powder. What is the price of the equipment? HCM is directly supplied by the factory, and the mill equipment is delivered directly from the manufacturer. It is a reliable manufacturer with fast delivery, strong manufacturing strength, perfect after-sales service and more guaranteed quality.
HCM can understand the details of the project, production capacity, equipment installation site and other information online, and customize a scientific selection scheme for customers at any time. And on this basis, we can customize the scientific equipment quotation, HCM will escort the high-capacity grinding of baking soda powder project.
HCM sincerely recommends the application of ultra-fine mill machine equipment to grind 800-100 mesh baking soda powder, with quality assurance and high reputation. Welcome to HCM factory to get about the production equipment of ultra-fine baking soda.
HCMilling(Guilin Hongcheng) is a professional R & D and manufacturer of ore mill equipment. The new Raymond mill, ultra-fine mill, vertical roller mill, super-fine vertical grinding mill and other equipment have high grinding efficiency and greater production capacity.
If you are in need of any non-metallic grinding mill, contact mkt@hcmilling.com or call at +86-773-3568321, HCM will tailor for you the most suitable grinding mill program based on your needs, more details please check www.hcmilling.com.
---
Post time: Oct-26-2021