How To Select Ultrafine Mill For Gypsum?
If you want to select the right gypsum grinding mill, the several aspects need to be emphasized. HCMilling(Guilin Hongcheng) will provide you with professional equipment selection and technical guidance to match the suitable mill model and selection scheme. If there is a gypsum grinding plan of the customer friends, temporarily do not know how to choose gypsum special grinding machine. HCMilling(Guilin Hongcheng) will be your ideal partner. You are welcome to visit the factory to further explore the grinding advantages of ultrafine mill, vertical roller mill, Raymond mill and other professional dry mill equipment.
Comprehensive strength of HCMilling(Guilin Hongcheng)
The selection of equipment depends on the strength of the manufacturer or whether the developed grinding mill equipment meets the development needs of the industry. With the rapid development of ore grinding mill machinery industry, the traditional grinding mill equipment obviously does not meet the rapid development of the industry. The new generation of ore dry grinding equipment has been booming, which is a professional equipment to meet the needs of increasing production, reducing noise, reducing cost and saving energy.
HCMilling(Guilin Hongcheng) is a professional mineral grinding mill manufacturer with sufficient experience and high technology. We have a complete range of grinding equipment and many grinding cases. As long as customers give detailed grinding needs, you can customize the selection scheme, match reasonable grinding mill equipment, and customize scientific equipment quotation. This will not only help you increase production, but also help you reduce the comprehensive investment cost. HCMilling(Guilin Hongcheng) will think of customers and provide greater technical support and after-sales service for the production increase of grinding project.
Quality of ultrafine mill for gypsum
HCMilling(Guilin Hongcheng) gypsum ultrafine mill machine has good quality, after-sales guarantee, and is a continuous innovation of fine grinding mill machine. It has the mechanical crushing properties such as roller pressing, grinding and impact. The energy consumption is small, the seismic resistance is good, the life is long, the equipment is green and environmental protection, and the dust collection rate reaches 99%. Fine grading, good particle size and even is a powder mill which helps the fine powder project to produce benefits and realize environmental protection and energy saving production.
Superfine powder environmental protection mill of HCMilling(Guilin Hongcheng) - HCH ultrafine mill
〖Weight of mill〗:17.5-70t
〖Production capacity〗:1-22t/h
〖Product fineness〗:5-45μm
〖Grinding filed〗:It aims at all kinds of non-metallic mineral materials with Mohs hardness less than 7 and humidity less than 6%. The mill is widely used for grinding and processing talc, calcite, calcium carbonate, dolomite, potassium feldspar, bentonite, kaolin, graphite, carbon and other materials. It is widely used in electric power, metallurgy, cement, chemical industry, non-metallic mineral powder, food, medicine and other fields.
〖Performance characteristic〗:It has comprehensive mechanical crushing properties such as rolling, grinding and impact. It focuses on the field of deep processing of non-metallic minerals, with a small area, complete set, wide use, simple operation, convenient maintenance, stable performance, high efficiency and energy saving and other remarkable features. HCH1395 and HCH2395 ultra-fine ring roller mills are large-scale, energy-saving and consumption reducing ultra-fine ring roller mills in China.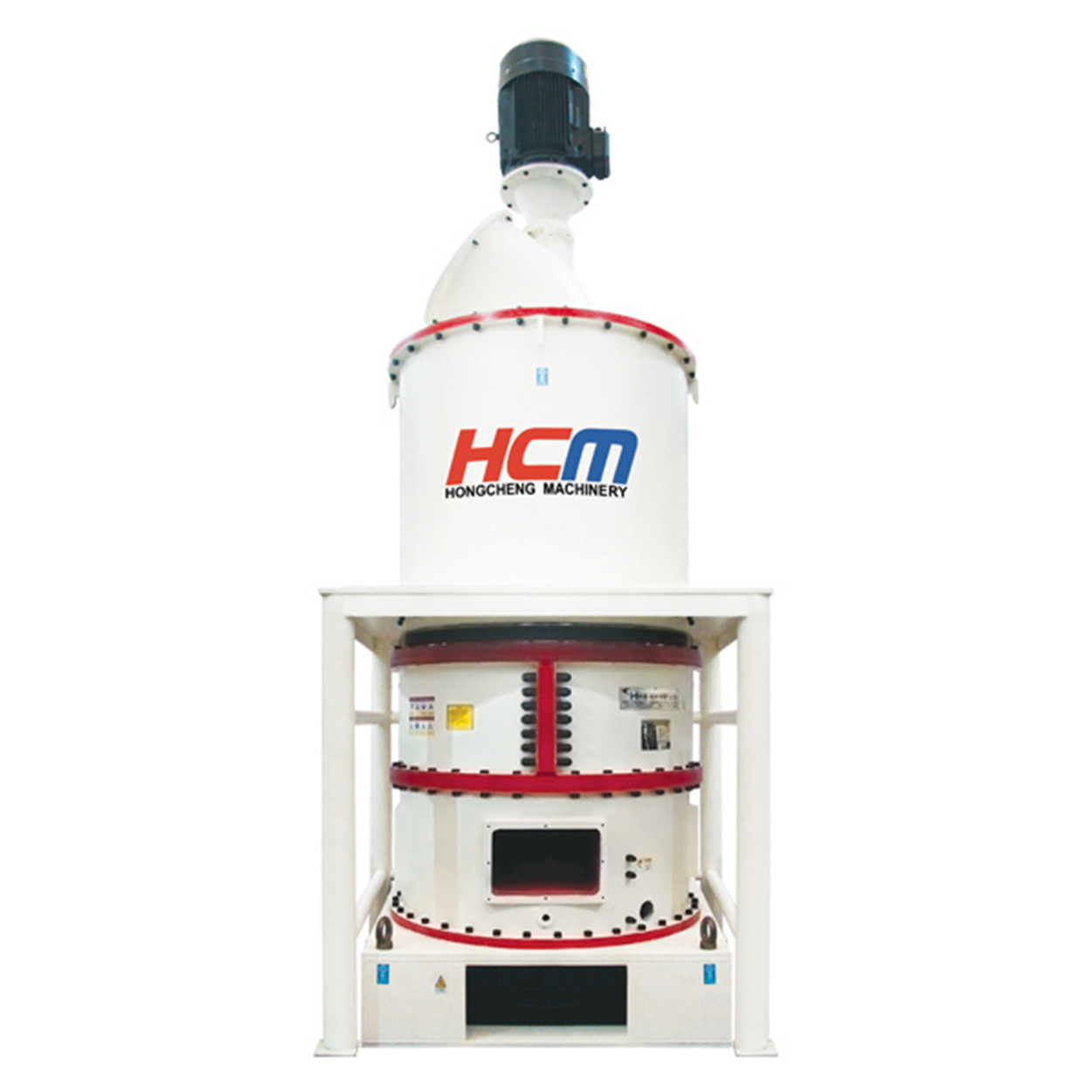 Selection and quotation of grinding mill
Each set of grinding mill equipment selection scheme is different, so the quotation is different. The customers need to know clearly the selection scheme and product quotation of each set of grinding mill when they are choosing gypsum superfine mill. Only the grinding mill that meets the grinding demand of the project can be the ideal grinding equipment. HCMilling(Guilin Hongcheng) helps customers to select one-to-one system, and the quotation of matching gypsum superfine grinding machine is more scientific. Therefore, HCMilling(Guilin Hongcheng) will communicate with customers before sales to obtain the project details, production capacity and other information in time, so as to customize the scheme and product quotation for customers.
The customers need to know clearly the strength of the manufacturer when purchasing gypsum ultrafine mill. Such as the quality of ultrafine mill for grinding fine powder, the manufacturer's after-sales service, the whole production line selection and other details. HCMilling(Guilin Hongcheng) is your reliable grinding mill manufacturer. Welcome to our factory to get more about 325-2500 mesh ultrafine mill equipment.
---
Post time: Nov-27-2021