Technical advantages of slag ultrafine vertical grinding mill
In recent years, the development of slag powder technology has made slag ultrafine powder increasingly used in cement and concrete. Since the power consumption and cost of grinding ultrafine slag powder by ball mill are high, and the final result is difficult to control, vertical milling of slag ultrafine powder has become an ideal choice for grinding ultrafine slag powder. As a manufacturer of vertical mill slag micron powder machines,HCM will introduce the advantages of vertical mill slag micron powder technology.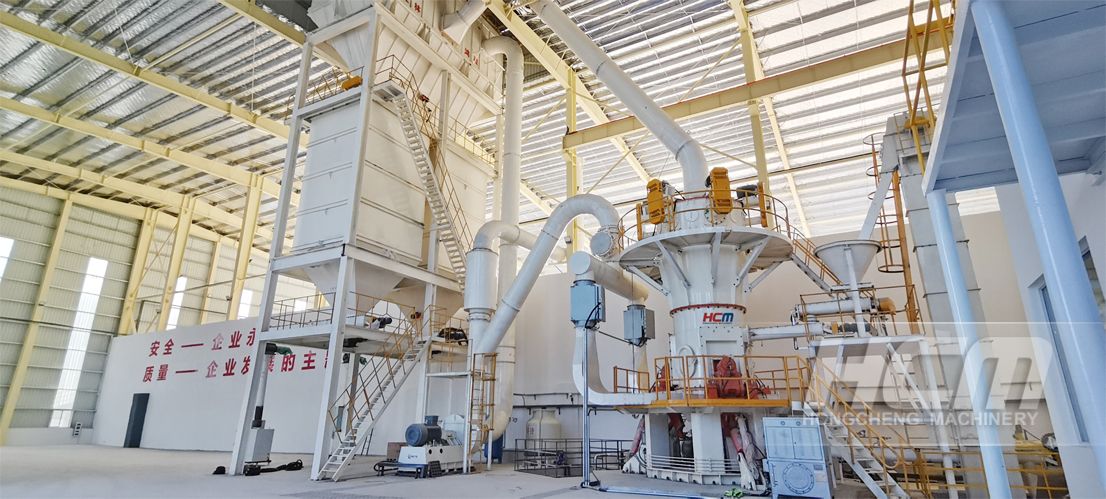 Granulated blast furnace slag has been used as cement admixture material in my country for nearly half a century, and there has also been the practice of grinding it separately. However, it failed to persist due to factors such as high energy consumption, the need to increase mill capacity, and uneven mixing. Vertical mills are increasingly used in the production of cement companies due to their unique advantages such as small floor space, low noise, high production quality, strong operability, and integration of drying, grinding, and powder selection. Material grinding and cement grinding. The development of energy-saving grinding systems for non-ball mills such as roller presses and vertical mills has allowed the granulated blast furnace slag to be ground separately to a specific surface area of ??more than 400m2/kg, which greatly improved the activity of the slag and can be blended into cement to produce high-strength grades,large amounts of slag cement without excessively increasing power consumption; it can also replace cement in equal or excessive amounts when preparing concrete and improve the performance of concrete. Therefore, grinding blast furnace slag powder is regarded as an effective way to save energy, improve the environment and improve the performance of concrete.
1. Technical advantages of vertical grinding mill:
On the premise that the quality of slag powder meets the requirements of GB/T18046-2000.
(1) The power consumption of vertical grinding slag powder can be saved by more than 50%.
(2) The consumption of vertical mill slag micro-powder wear-resistant materials is more than 130 times lower than that of the ball mill system.
(3) The vertical mill slag micro-powder process adopts the technology of drying and grinding at the same time, which reduces the equipment and civil construction investment of the dryer, simplifies the process, and reduces fuel consumption.
2. Characteristics of vertical mill technology for producing slag powder:
(1) The process of grinding blast furnace slag using vertical mill technology is simple, highly automated, and easy to control.
(2) The use of vertical mill technology to grind blast furnace slag has obvious high-efficiency and energy-saving effects, and is a new environmentally friendly green technology that complies with global environmental protection policies.
(3) Using vertical mill technology to grind blast furnace slag can completely produce mineral powder products with different specific surface areas to meet the needs of different products in the market.
The HLM series vertical mill slag powder machine  produced by HCM is an ideal equipment for vertical mill slag powder technology. In the production technology of vertical mill slag powder, controlling the specific surface area is the most intuitive means in the production of slag powder, and it has considerable guiding significance. The HLM series vertical mill slag micron powder machine can produce high specific surface area slag micron powder with a particle size of up to 700 specific surface area. HLM vertical mill slag powder particle composition, as a quality control target, can ensure the full play of the activity of slag powder. HLM vertical mill slag micronizer has complete models and numerous customer cases. If you have relevant needs, please leave us a message to learn more about the equipment.Email:hcmkt@hcmilling.com
---
Post time: Nov-16-2023