Raymond Roller Mill Application and Working Principle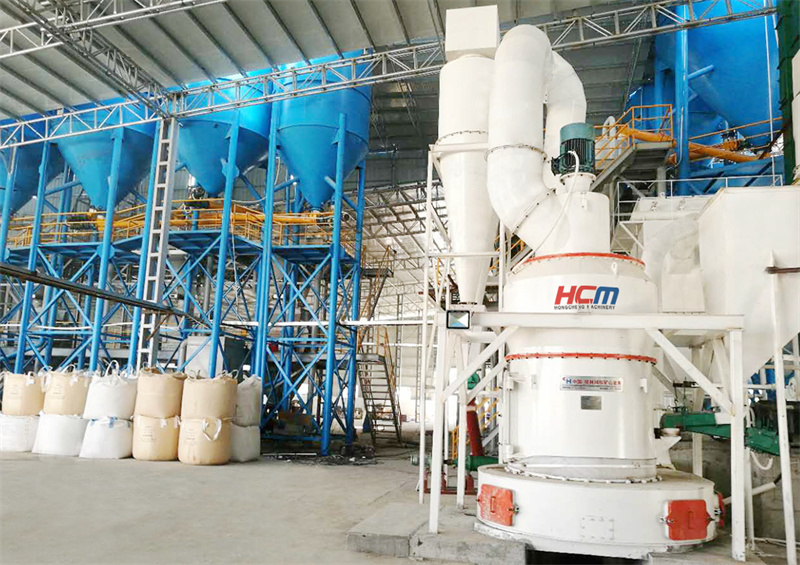 Raymond Roller Mill Application
Raymond roller mill is used for producing fine powders, it can grind over hundreds types of non-flammable and non-explosive mineral materials with Mohs hardness less than 7 and humidity below 6%, which is widely used in metallurgy, building, chemical, mining and other industries.
HC series Raymond roller mill can grind limestone, calcite, barite, potash feldspar, talc, marble, bentonite, kaolin, cement, dolomite, fluorite, lime, activated clay, activated carbon, phosphate rock, gypsum, glass, insulation materials, etc.
HC Grinding Mill Parameter
Max feeding size: 25-30mm
Capacity: 1-25/h
Fineness: 0.022-0.18mm (80-400 mesh)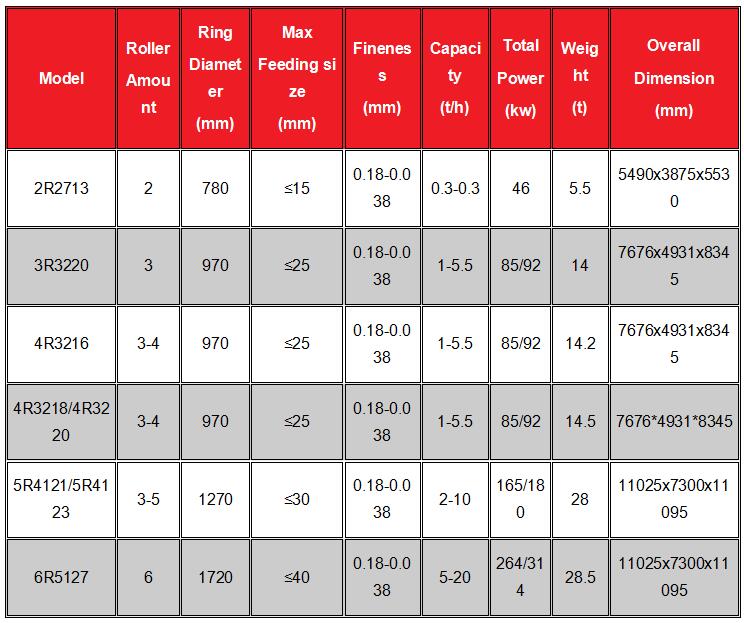 Raymond Mill System
The ore powder Raymond mill is composed of main mill machine, analyzer, pipeline device, blower, finished cyclone separator, crusher, bucket elevator, electromagnetic vibrating feeder, electronic control motor, etc. And the main engine of Raymond mill is composed of frame, inlet volute, blade, grinding roller, grinding ring, cover and motor.
Raymond Mill Working Principle
As the mill works, the centrifugal force drives the rolls against the inner vertical surface of the grinding ring. Plows rotating with the assembly lift ground material from the mill bottom and direct it between the rolls and the grinding ring where it is pulverized. Air enters from below the grind ring and flows upward carrying fines to the classifying section. The classifier allows the sized material to pass to the product collector and returns unqualified oversized particles to the grinding chamber for further processing. The mill operates under negative pressure conditions, minimizing mill maintenance and plant housekeeping while maximizing the service life of major mechanical components.
Advantages of HC Raymond Roller Mill
Compact mill system, higher pass-through rate
The whole machine is in vertical structure which has compact Raymond machine system and takes small footprint. From grinding raw materials to collect final powder, the whole processes are processed in one unit, The fineness of the finished powder is even and the sieving rate is up to 99%.
Smooth transmission and high wear resistance
The mill transmission device using a sealing gear box and belt wheel for stable transmission and reliable operation. The core components use HongCheng high-performance wear-resistant materials with high wear resistance for cost savings.
Ease of operation and maintenance
HC Raymond mill using centralized control electrical system, the workshop can basically realize unmanned operation. The electromagnetic vibration feeder can feed continuously and evenly, ease of adjustment, fuel-saving and power-saving.
Raymond Mill Price
The Raymond mill price is depend on its model, the model selection is based on customer's requirements including the properties of raw material, desired fineness(mesh), yield(t/h), and etc. Please let us know your requirements, our experts will design the suitable mill models selection for you.
Email: hcmkt@hcmilling.com
---
Post time: Mar-15-2022