Raymond Mill Machine for Activated Carbon Powder Production
Activated carbon is generated from carbon-containing raw materials such as wood, coal and petroleum coke through pyrolysis and activation processing. It has excellent pore structure, large specific surface area and abundant surface chemical groups, and has strong specific adsorption capacity, it is not a flammable or explosive dangerous substance. Coal-based activated carbon is softer than nut shell activated carbon and is relatively easier to be ground. Activated carbon has diverse applications after being ground into fine powders by activated carbon machine, such as used as gas separation and purification, solvent recovery, flue gas purification, desulfurization and denitrification, water purification, sewage treatment, catalyst carrier, carbon molecular sieve, catalyst carrier, gas mask, gas separation and refining, military adsorption, etc.
Activated carbon Raymond Mill is used to grind activated carbon into fineness between 80-400 mesh. Guilin Hongcheng has activated carbon cases that use Raymond mills, the Raymond mills run stable, and have high capacity while lower energy.
R-Series Roller Mill
Max feeding size: 15-40mm
Capacity: 0.3-20t/h
Fineness: 0.18-0.038mm (80-400mesh)
Raymond mill is widely used in process non-flammable and explosive non-metallic minerals  that with Mohs hardness below 7 and humidity below 6% such as activated carbon, coal, etc. Applicable sectors includes, construction, chemical, fertilizer and others. The final particle size can be adjusted between 80-400 mesh (177-37 microns).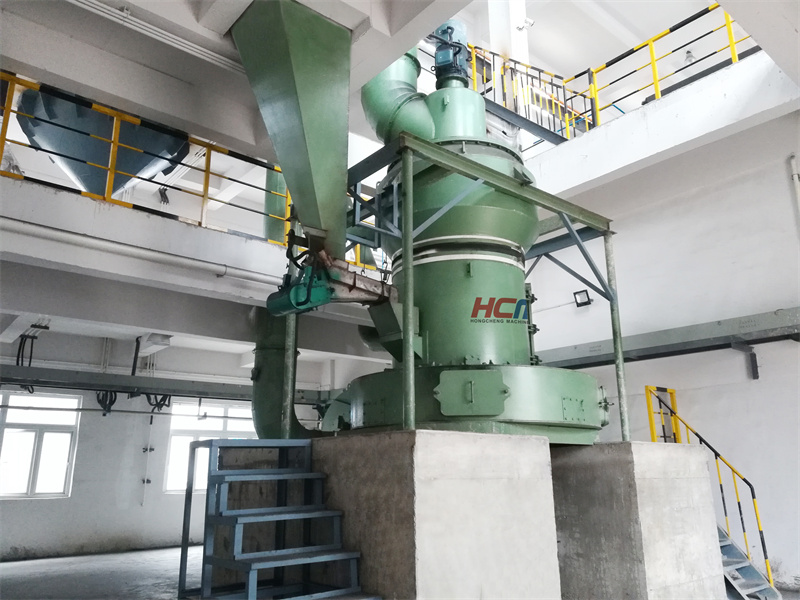 Activated carbon Raymond mill working principle
The activated carbon is fed into the mill from the feeding hopper on the side of the machine housing. Relying on the grinding roller device suspended on the main machine's star frame, it revolves around the vertical axis, and at the same time rotates itself. Due to the effect of centrifugal force during rotation, the roller swings outward and presses on the grinding ring, so that the scraper scoops up the activated carbon and sends it between the roller and the grinding ring, thus the activated carbon is ground by the rolling roller.
Guilin Hongcheng is a professional manufacturer of activated carbon grinder with over 30 years experience. The equipment has advanced structure, easy of operation and maintenance. Besides, our activated carbon Raymond mill has high performance in reliability, energy saving, precision, and automation.
---
Post time: Jan-12-2022