Limestone Raymond Mill for Limestone Powder Production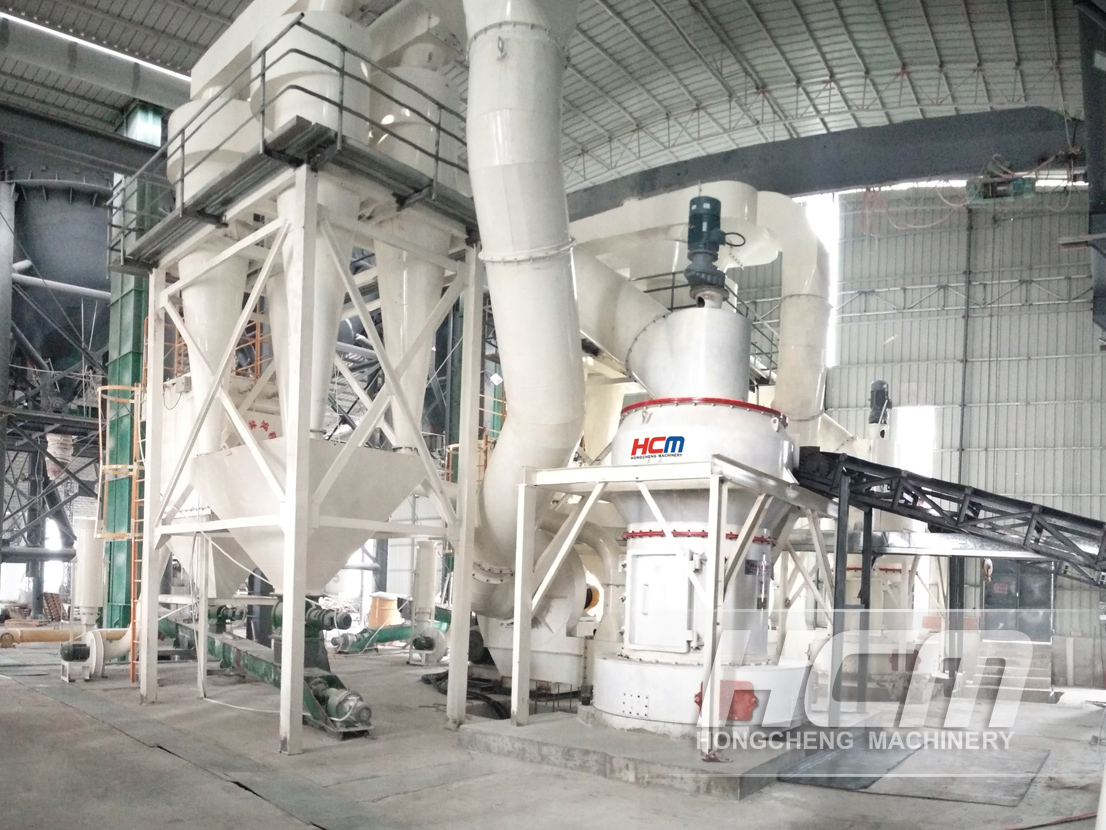 Raymond mill is welcomed by many customers to process limestone for its low investment, compact layout, simple process, and ease of operation. Please tell us your required fineness and capacity if you need limestone grinding mill, email: hcmkt@hcmilling.com
Raymond mill applications
Raymond mill is used in the sectors of mining, metallurgy, chemicals, building materials, paint, papermaking, plastics, environmental protection, feed, pesticides, glass, ceramics, thermal power plants, etc. Limestone grinding mill can grind limestone, marble, calcite, potash feldspar, talc, dolomite, fluorite, gypsum, granite, medical stone, bauxite, red iron oxide, iron ore, lime, activated clay, activated carbon, bentonite, kaolin, cement, phosphate rock, etc.
Raymond mill for limestone powder production
HCQ Raymond mill parameter
Max feeding size: 20-25mm
Capacity: 1.5-13t/h
Fineness: 0.18-0.038mm (80-400 mesh)
HCQ Raymond mill parameter is a developed Raymond Limestone grinding mill that adopts a maintenance-free grinding roller assembly and a new plum frame structure. The equipment runs more stably and reliably than conventional mill, high-quality wear materials, sophisticated maintenance concepts, and low specific wear rates reduce time and cost of maintenance to minimum. Negative pressure air circuit dust-proof installation preventing dust escaping to the environment, excellent control of the particle size in the final product.
Limestone grinding mill structure
The limestone grinding mill  structure including 4 systems
·Raw material system
·Grinding system
·Finished product system
·Electric control system
As the Raymond mill limestone works, centrifugal force drives the rolls against the inner vertical surface of the grinding ring. Plows rotating with the assembly lift ground material from the mill bottom and direct it between the rolls and the grinding ring where it is pulverized. Air enters from below the grind ring and flows upward carrying fines to the classifying section. The classifier allows the sized material to pass to the product collector and returns unqualified oversized particles to the grinding chamber for further processing. The limestone powder mill operates under negative pressure conditions, minimizing mill maintenance and plant housekeeping while maximizing the service life of major mechanical components.
Learn more
If you are in the need of grinding mill for limestone or other material , please let us know:
1.Your grinding material.
2.The required fineness(mesh or μm) and yield (t/h).
Email: hcmkt@hcmilling.com
---
Post time: May-06-2022