How to Process Marble into Superfine Powders?
Marble powder requirements
Marble is recrystallized limestone, its mainly composed of CaCO3, calcite, limestone, serpentine and dolomite, Mohs hardness is 2.5 to 5. Limestone softens under high temperature and pressure, and recrystallizes to form marble as the minerals change.  Marble is generally processed by marble grinding machine to coarse powder (0-3MM), fine powder (20-400 mesh), super fine powder(400 mesh-1250 mesh) and micro powder (1250-3250 mesh).
Marble powder making mill
1. HC Grinding Mill
Max feeding size: 25-30mm
Capacity: 1-25t/h
Fineness: 0.18-0.038mm (80-400 mesh)
HC marble Raymond grinding mill, is a new type of Raymond mill featuring high efficient and high-yield, stable operation, energy saving and environmental protection. It can process fineness from 80 mesh to 400 mesh. Its capacity has increased up to 40% compared with the R series roller mill under same powder, while energy consumption has decreased up to 30%.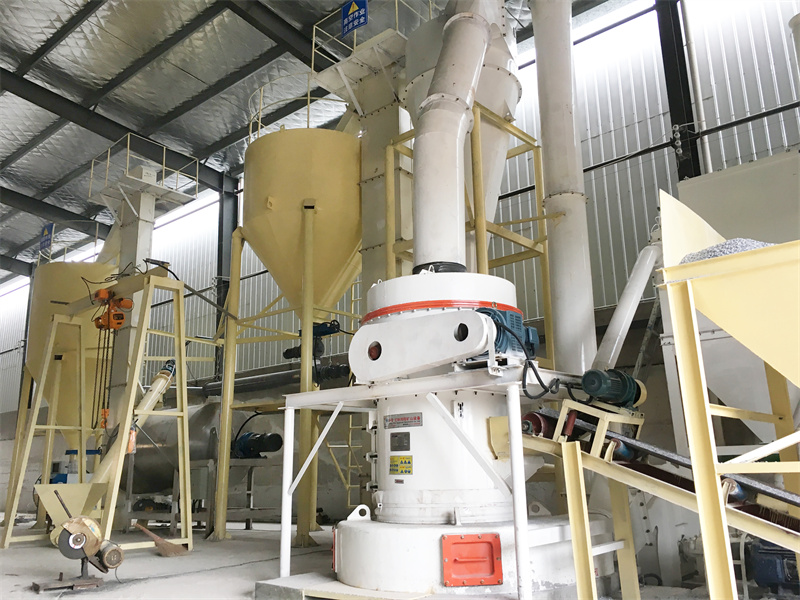 2. HLMX Superfine Grinding Mill
Max feeding size: 20mm
Capacity: 4-40t/h
Fineness: 325-2500 mesh
HLMX Superfine vertical mill  is a marble superfine powder grinding mill, fineness can be managed as customers' requirements range from 325-3000 mesh. It  is able to process 7- 45μm fineness, and can process 3μm fineness when equipped with a secondary classification system.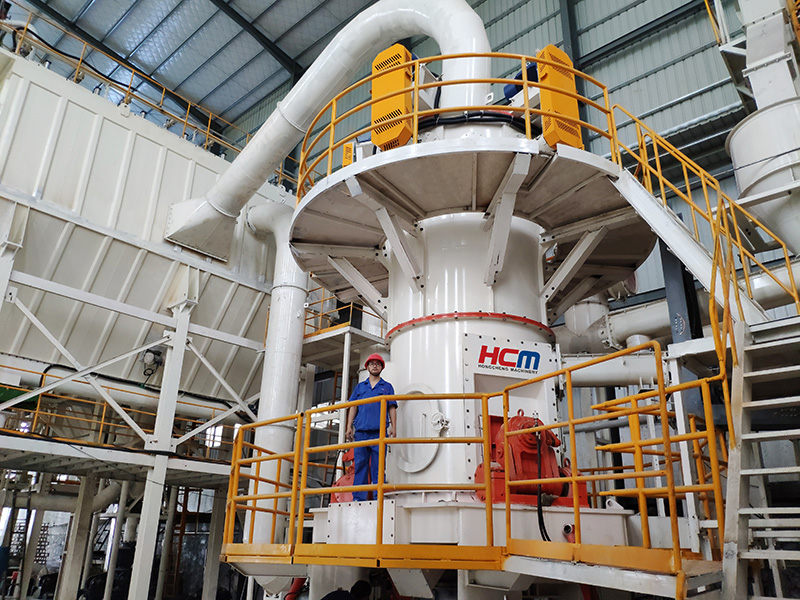 Mill working principle
Stage 1: Crushing
The large marble materials are crushed by the crusher to the fineness (15mm-50mm) that can enter the mill.
Stage 2: Grinding
The crushed marble materials are sent to the silo by the elevator, and then sent to the grinding chamber of the mill and are ground evenly and quantitatively by the vibrating feeder.
Stage 3: Classification
The pulverized materials are classified by the powder classifier, and the unqualified powders are returned to the main engine for re-grinding.
Stage 4: Collecting
The qualified powders enter the dust collector through the pipeline with the air flow for separation and collection, and then they are sent to the finished product silo by the conveying device through the discharge port, and uniformly packed by a powder tanker or an automatic baler.
Get mill quotation 
Please tell us the following questions and our experts will offer the best solution based on your requirements.
1.Your grinding material.
2.The required fineness(mesh or μm) and yield (t/h).
Email: hcmkt@hcmilling.com
---
Post time: Feb-22-2022