HC Grinding Mill Barite Powder Making Machine
Barite is a non-metallic mineral product that mainly composed of barium sulfate (BaSO4). it can be used for drilling mud, lithopone pigment, barium compounds, fillers, mineralizer for cement industry, anti-ray cement, mortar, and concrete, etc.
How to choose the optimal equipment for barite powder project? How does the mill work? HCM is a well-known grinding mill manufacturer who provides customized barite grinding mill solution to create value for customers. Here we will introduce you a Raymond roller mill: HC series vertical grinding mill.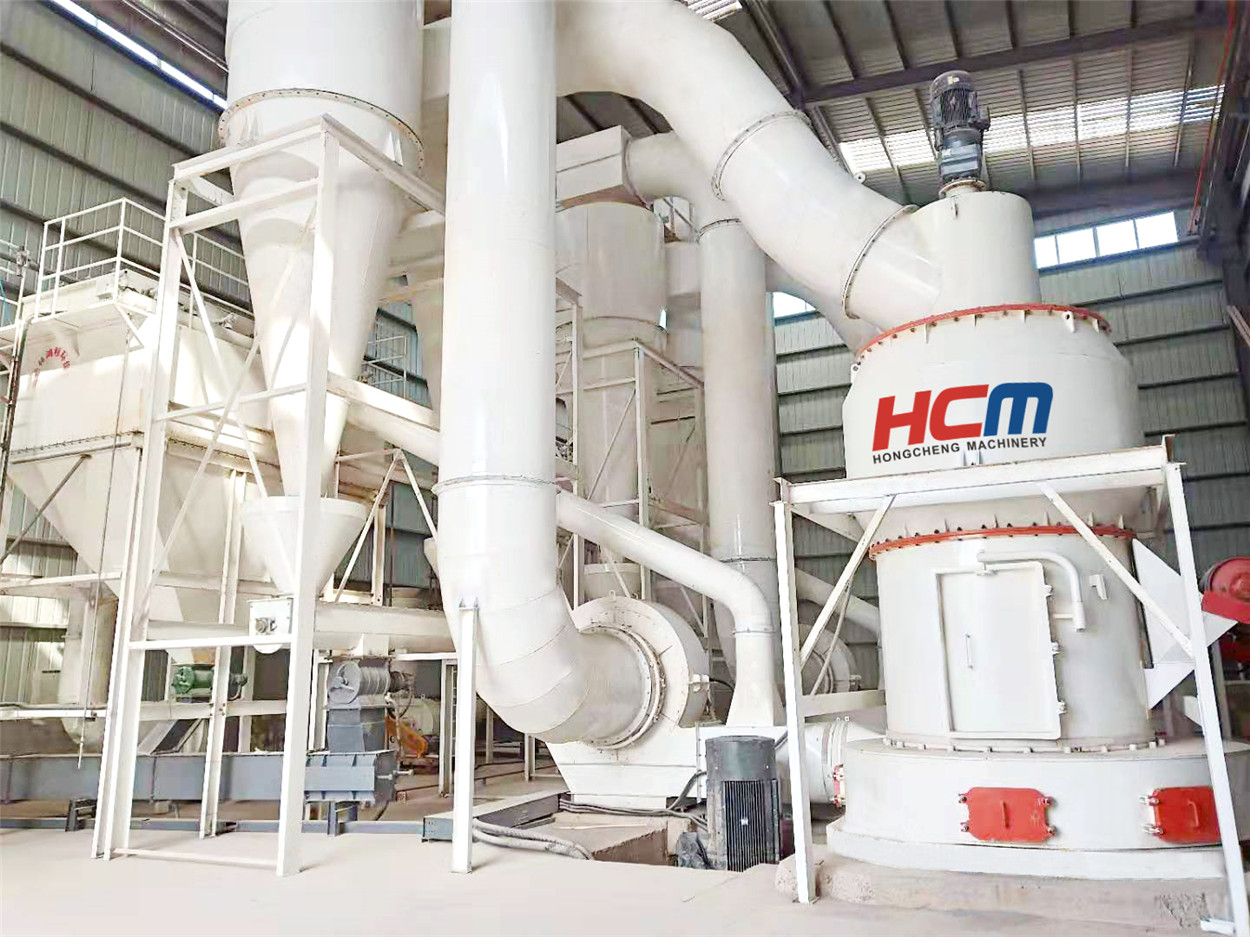 Raymond Roller Mill Introduction
Raymond roller mill is an environmentally friendly and noise reduction equipment that can produce fineness between 80 mesh to 600 mesh. We have researched and developed the conventional Raymond roller mill, and worked out the advanced Raymond roller mill with the features of high yield, lower energy consumption to satisfy the powder project like barite, marble, talc, limestone, gypsum and etc. Production capacity has increased up to 40% compared with the R series roller mill under same powder, while energy consumption has decreased up to 30%. Grinding barite grinding mill has adopted a full-pulse dust collection system, which can achieve 99% efficiency of dust collection, featuring highly efficient dedusting, small foot print, simple foundations low installation cost, extremely high product yields, stable and quieter operation.
Barite HC grinding mill
HC grinding mill is new type of Raymond roller mill which has a high level of grinding efficiency combined with reduced energy consumption. It can dry, grind and separate within a single unit. It is more durable than many crushing machines. It is an excellent grinding solution because of the relatively lower cost of installation, ease of operation and maintenance, energy efficiency and product quality.
Model: HC Grinding Mill
Grinding ring diameter: 1000-1700mm
Total power: 555-1732KW
Production capacity: 3-90t / h
Finished product fineness: 0.038-0.18mm
Applicable materials: Non-metallic mineral materials that Mohs hardness below 7 and humidity within 6%, it has high production and efficient grinding ability for talc, calcite, calcium carbonate, dolomite, potassium feldspar, bentonite , Kaolin, graphite, carbon, fluorite, brucite, etc.
Range of application: electric power, metallurgy, cement, chemicals, building materials, coatings, papermaking, rubber, medicine, etc.
Mill Features:
1.Reliable performance: this barite mill using new technology plum blossom frame and pendulum roller device, the structure is more advanced. The whole set of equipment runs smoothly and its performance is more reliable.
2.Energy saving and environmental protection: equipped with a pulse dust collector, the dust collection efficiency is as high as 99%, all the positive pressure parts of the host are sealed, and
3.High efficiency: our unique technology improves grinding process efficiency, the primary grinding process can be intensified for hard ores and material transport can be improved for soft ores.
4.Easy to maintain: no need to remove the grinding roller device for replacing the grinding ring, much easier to maintain.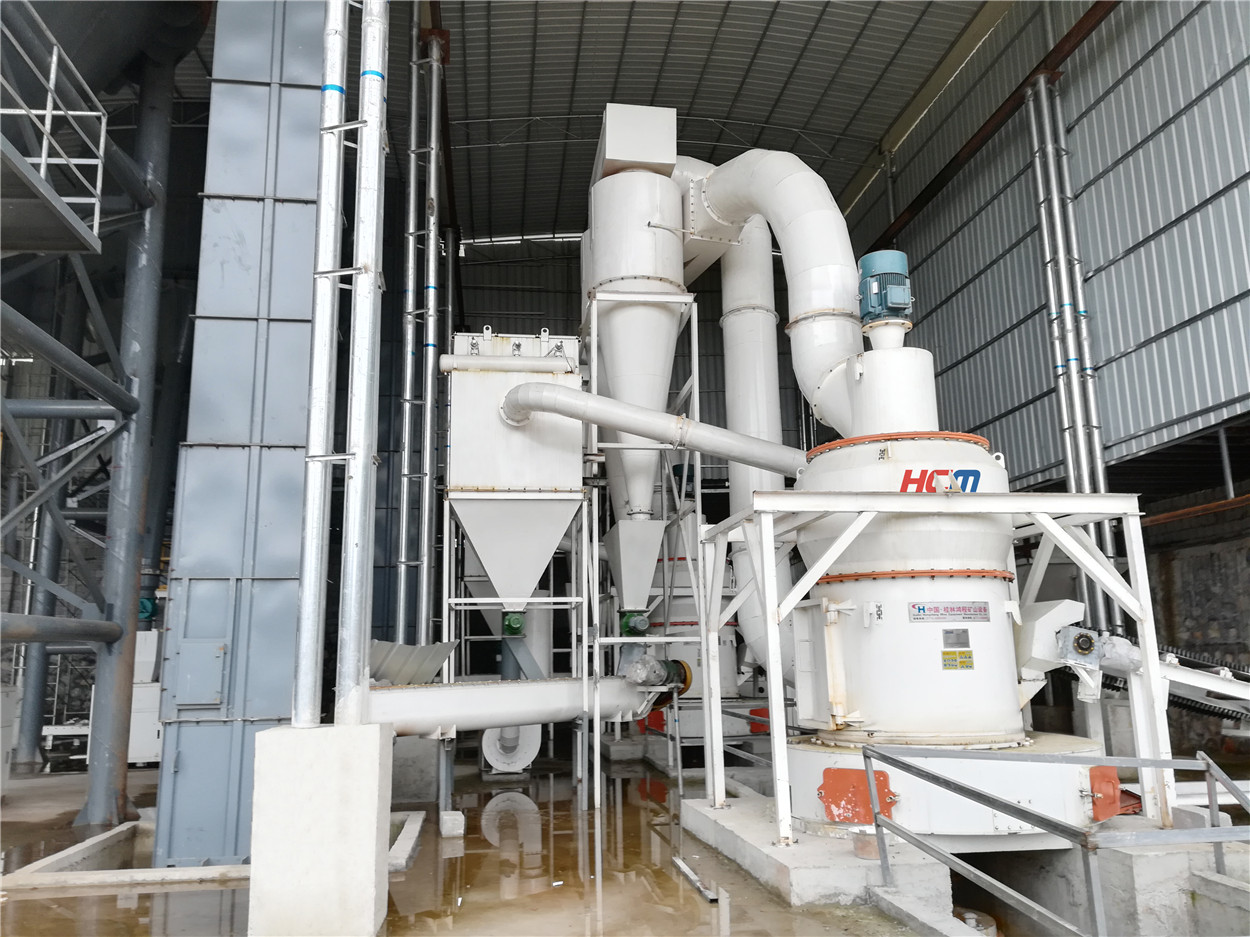 Buy Grinding Mill From Us
HCM offers an extensive range of grinding services, our grinding equipment including Raymond mill, vertical mill, superfine and ultra-fine grinding mill, this allows us to offer a unique mineral grinding service. We provides efficient barite grinding mill solution for each powder milling project, and offers scientific and reasonable price to help customer create more value. Please contact us for details.
---
Post time: Oct-25-2021