Gypsum Grinding Mill for Gypsum Powder Production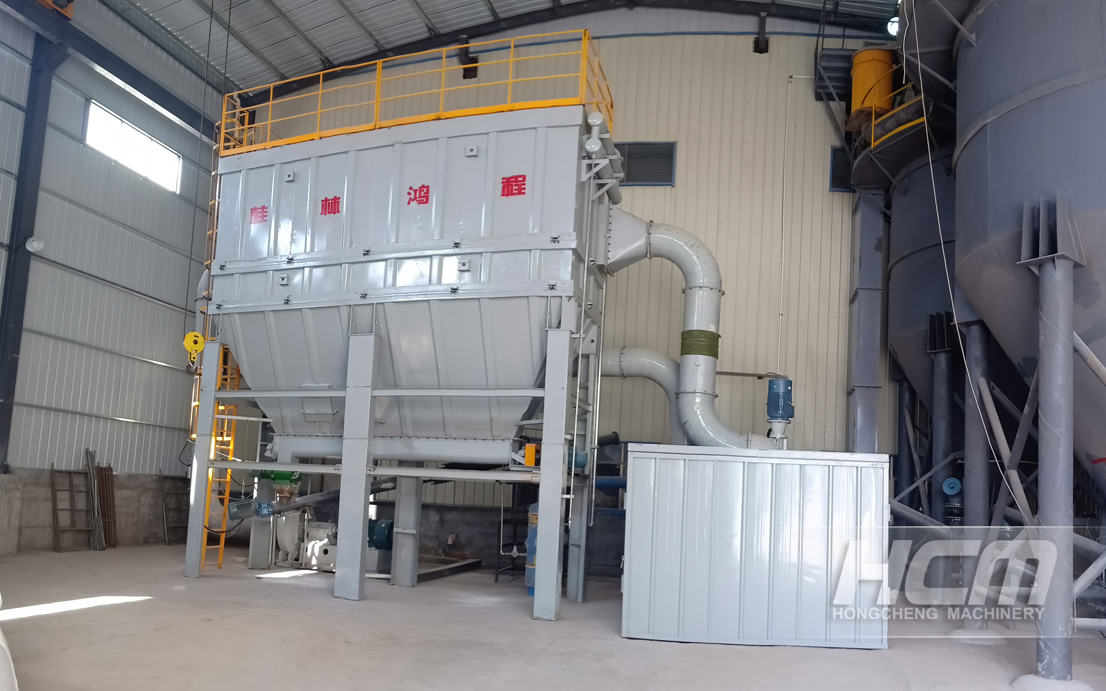 Which type of mill can be used to grind gypsum? Guilin Hongcheng is a grinding mill manufacturer who provides gypsum grinding mill and excellent product quality and perfect after-sales service. We provide different milling equipment for processing minerals powders, machines including Raymond mill, vertical mill, ultra-fine mill, superfine vertical mill, etc. These equipment are commonly used in the field of non-metallic ore grinding, among which, ultra-fine mill is a fine powder deep processing equipment. The final powder fineness can be adjusted between 325-2500 mesh.
HCH1395 is one model of ultra-fine mill equipment which has the comprehensive mechanical crushing performance such as rolling, grinding and impact. The equipment has many performance advantages and covers a number of patented technologies.
Advantages of gypsum grinding mill
Large crushing ratio, high energy utilization
1.It has the advantages of low consumption of powder produced by high-speed impact crusher, but also has the product fineness close to that of jet mill.
·Forced turbine classification system
The particle size is uniform and fine, and the fineness of the finished product can be easily adjusted between 0.04mm (400 mesh) and 0.005mm (2500 mesh).
·Dust collection by full pulse dust collection system
Green and environmental protection: The efficiency is as high as 99.9% or more, which effectively guarantees the dust-free operation of the workshop.
·Low abrasion, compact structure
The grinding wheels and grinding rings are made of professional wear-resistant steel, which improves the service life. The base of the main machine adopts an integral casting structure, which not only ensures the structural strength, but also has good shock absorption performance.
How much is the gypsum Vertical mill?
The equipment price is closely related to the manufacturer, equipment type, grinding requirements, etc. Firstly we need to figure out customer's grinding needs like fineness, capacity, and installation area in order to customize a reasonable selection plan and provide a scientific product quotation. Find gypsum vertical mill suppliers is a easy, the difficulty is how to find a reliable grinding mill Manufacturers, contact us, let's talk about the detail information about you grinding project.
---
Post time: Aug-02-2022