Buy High Quality Calcium Carbonate Fine Powder Grinding Mill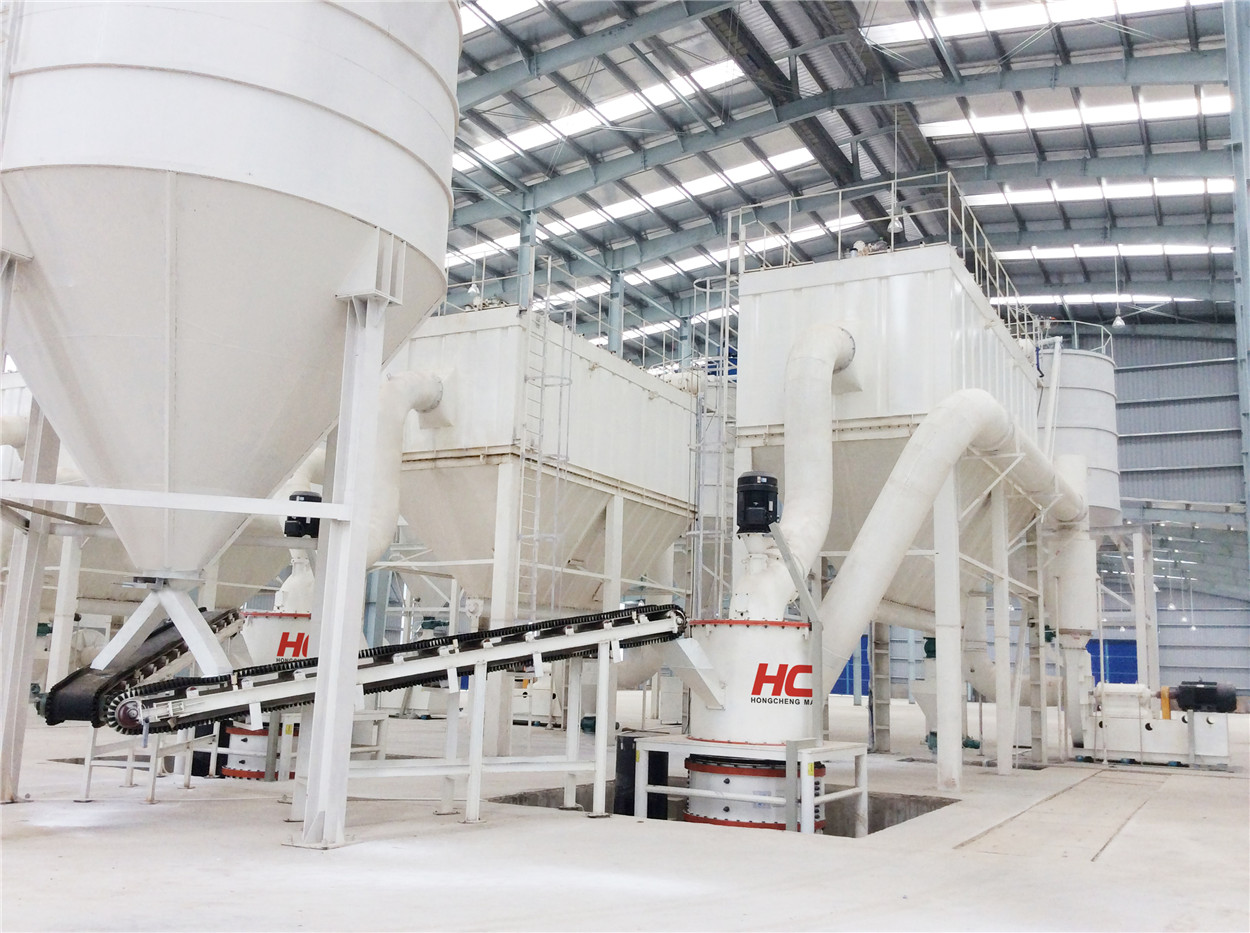 Calcium carbonate fine powder grinding mill is used for calcium carbonate powder making. Calcium carbonate is a very common mineralized substance which is widely used in plastics, papermaking, coatings, rubber, chemical building materials, daily chemicals, inks, toothpaste, adhesives, sealing materials and other industries. Calcium carbonate can reduce resin shrinkage, improve fluidity and control viscosity when used in plastics.
If you need grinding mill, please tell us your raw material, required fineness(mesh or mm) and output(t/h), we will contact you within 12hours working day. Email: hcmkt@hcmilling.com
Calcium carbonate powder plant
HCH ultra-fine grinding mill is a calcium carbonate grinding machine that is mainly used to produce fine powder. It is a dry grinding mill for deep processing with a comprehensive mechanical crushing performance such as rolling, grinding and impact. The fineness of the final powder can be controlled and adjusted from 400-2500 mesh, and the equipment has a large crushing ratio, high energy utilization rate, the use of forced turbine classification system can achieve 99% efficiency dust collection, small equipment wear, large feed particle size and long service life.
Calcium carbonate HCH ultra-fine Roller Mill
Application:Calcium Carbonate powder plant
Feed size: ≤10mm
Production capacity: 1-22t/h
Finished product fineness: 0.04-0.005mm
Mill features: The grinding fineness can be controlled and adjusted between 325-2500 mesh powder. It uses a forced turbine classification system, the particle size is more uniform and fine, and different fineness products are produced, which can enhance the market competitiveness of powders and enterprises.
Mill applicable sectors: HCH calcium carbonate ultra-fine mill is able to grind non-metallic minerals such as gypsum, calcite, barite, fluorite, marble and other non-metallic minerals with Mohs hardness below 7 and humidity within 6%. The full pulse dust collection system realizes 99% efficient dust collection, ensuring dust-free operation and cleaner dust.
HCM produce superior grinding mills in our ISO9001:2015 certified production facility. From highly specialized mill made to order with your exact powder needs. We offer customized service, and EPC service to satisfy your requirement.
---
Post time: Mar-11-2022