Bauxite Raymond Mill for Fine Bauxite Powder Production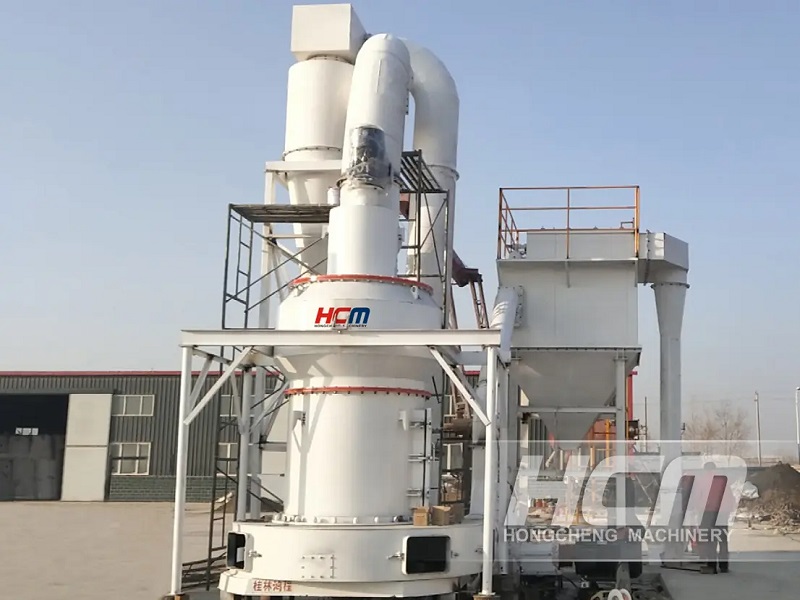 Raymond roller mill is a revolutionary new bauxite roller mill updated based on the traditional Raymond mill with years of practice, innovation and improvement. Powder machine. HC series vertical mill covers several exclusive patents, including vertical swing structure, maintenance-free grinding roller assembly, ultra-classified machine, energy-efficient dust removal system, and easy to maintain transmission system. The technical indicators have been greatly improved.
Bauxite is mainly composed of alumina, which is a hydrated alumina containing impurities, as a clay mineral, it is in white, off-white, brownish yellow, or light red due to iron. Density is 3.45g / cm3, hardness is 1-3, it is mainly used for smelting aluminum and making refractories, its fine powder and processed by Raymond roller mill. Generally the fineness is 325 mesh to 400 mesh, which is widely used in the refractory industry.
Bauxite Raymond mill is a new type of grinding mill featuring high efficient and high-yield, stable operation, energy saving and environmental protection. It can process fineness from 80 mesh to 600 mesh. Hcmilling has researched and developed the conventional Raymond roller mill, and worked out the advanced Raymond roller mill with the features of high yield, lower energy consumption to satisfy the powder project. Production capacity has increased up to 40% compared with the R series roller mill under same powder, while energy consumption has decreased up to 30%. Grinding grinding mill has adopted a full-pulse dust collection system, which can achieve 99% efficiency of dust collection, featuring highly efficient dedusting.
Bauxite roller mill is mainly composed of main mill, analysis machine, blower, bucket elevator, jaw crusher, electromagnetic vibrating feeder, electric control motor, finished cyclone separator and pipeline equipment, etc.
As the Bauxite Raymond mill works, centrifugal force drives the rolls against the inner vertical surface of the grinding ring. Plows rotating with the assembly lift ground material from the mill bottom and direct it between the rolls and the grinding ring where it is pulverized. Air enters from below the grind ring and flows upward carrying fines to the classifying section. The classifier allows the sized material to pass to the product collector and returns unqualified oversized particles to the grinding chamber for further processing. The bauxite roller mill operates under negative pressure conditions, minimizing mill maintenance and plant housekeeping while maximizing the service life of major mechanical components.
---
Post time: Jul-06-2022