Application of vertical roller mill in the production of metallurgical slag powder
The vertical roller mill adopts the principle of high-pressure material bed grinding, which greatly improves the grinding efficiency and reduces equipment wear. It also takes into account the drying and sorting functions. The grinding process is simple and is especially suitable for high-moisture and difficult-to-grind materials. Grind. Roller mill grinding technology has been widely used in the field of grinding smelting slag such as slag, steel slag, and ferronickel slag to prepare concrete mineral admixtures, and has eliminated the ball mill grinding system. As a manufacturer of HLM series vertical roller mills, HCM Guilin Hongcheng will introduce the application of vertical roller mills in the production of metallurgical slag powder.
Our country's annual smelting solid waste emissions amount to about 500 million tons, including about 350 million tons of slag and steel slag, and about 53 million tons of non-ferrous metal smelting slag.Metallurgical slag mainly includes slag, steel slag, ferronickel slag, etc.Smelting slag is mainly used as cement mixing materials, concrete mineral admixtures or the production of mineral rock wool, etc.Comprehensive utilization of metallurgical slag and solid waste is an effective means to intensively utilize resources, transform resource utilization methods, and build ecological civilization.It is an important way to provide resource guarantee for the sound and rapid development of industry, and it is also a fundamental solution to the environmental pollution and safety hazards caused by improper resource disposal and storage in the industrial field.On January 1, 2018, Our country began to implement the "Environmental Protection Tax Law of the People's Republic of China", and the comprehensive utilization industry of industrial solid waste resources ushered in good development opportunities.The vertical roller mill uses the "material bed grinding" principle to grind smelting slag to prepare micron powder. It has many advantages such as low grinding power consumption, strong drying capacity, and excellent system iron removal process. It can greatly improve roller mill grinding. The system's operational stability has broad application prospects.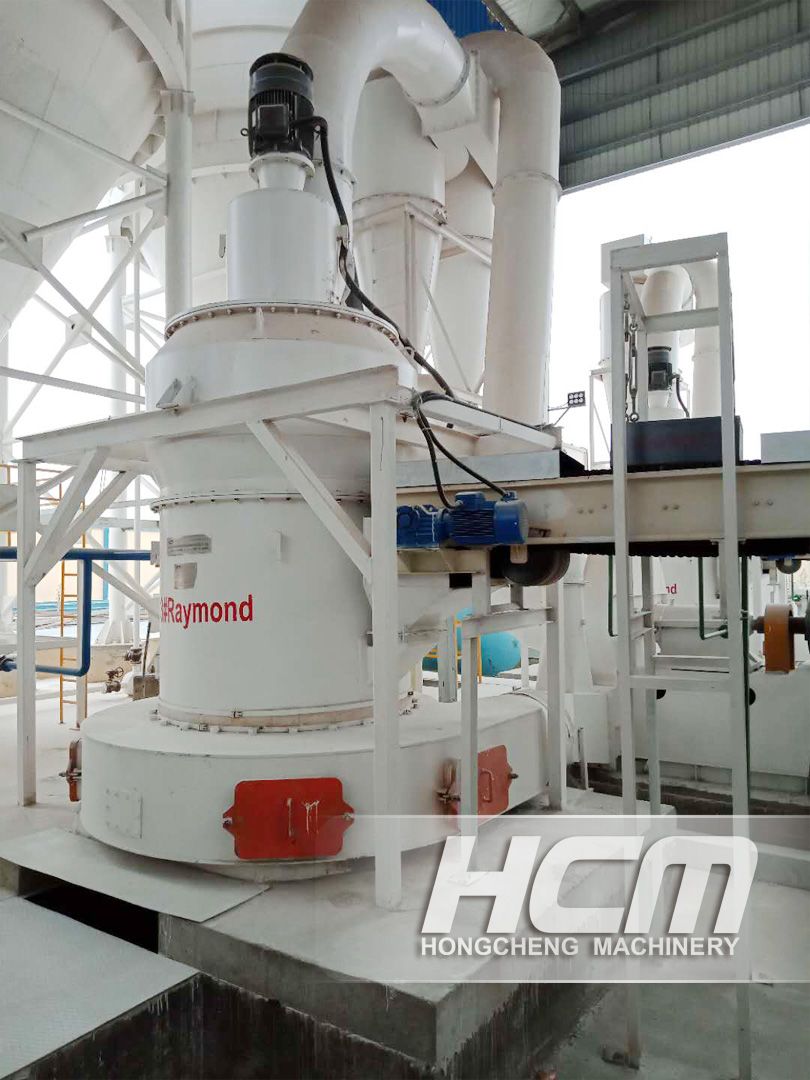 The vertical roller mill adopts a single fan system and the process flow is simple. In view of the characteristics of metallurgical slag materials such as poor grindability, large moisture content fluctuations, and high metallic iron content, special improvements have been made to the raw material transportation and feeding, system iron removal, drying process, and finished product sorting. The main technical advantages of vertical roller mill are as follows:
(1) The grinding part adopts a flat grinding disc and tapered grinding roller structure, which can easily form a stable material bed;
(2) The spiral reamer feeding device is used to ensure smooth feeding of materials and tight air lock;
(3) The finished product sorting part adopts a combined high-efficiency cage powder separator that combines dynamic and static conditions;
(4) The mill has strong drying capacity and can achieve grinding, drying and efficient powder selection of materials with a moisture content of 30%;
(5) The mechanical parts of the mill have strong resistance to high temperatures, and the temperature of the grinding gas can reach 400C;
(6) Each grinding roller can exert pressure on the material on the grinding disc relatively independently;
(7) The grinding roller can be lifted and lowered by itself to achieve no-load start;
(8) The mill is simple to operate, runs smoothly and has little vibration;
(9) The fineness of the finished product is accurately controlled and adjusted sensitively;
(10) The grinding roller can be turned out of the casing under the action of the oil cylinder, making maintenance easy;
(11) Equipped with a remote online monitoring and fault diagnosis system, which can conduct real-time monitoring of the main reducer of the roller mill, the grinding rollers, and the bearings of the separator to facilitate equipment maintenance and spare parts management.
At present, HCM Guilin Hongcheng Mining Equipment Manufacturing Co., Ltd. has realized the series of HLM vertical roller mills. The products cover different mill specifications with outputs from 5 to 200t/h. has been widely used. If you have needs, please leave us a message to learn more about the equipment.Email:hcmkt@hcmilling.com
---
Post time: Nov-16-2023