How to Choose 200 Mesh Potassium Feldspar Vertical Mill
Potassium feldspar is an important raw material for making potash fertilizer. Its hardness is 6 which can be ground into powder by Potassium feldspar mill. Potassium feldspar belongs to the monoclinic crystal system and is in fleshy red, white or gray. It is often used as a flux in the manufacture of glass and ceramic glazes, and can also be used in the abrasive industry.
HLM vertical mill can process 200-325 mesh fineness, it is integrated into a complete system that simultaneously grinding and drying, accurately classifying, and conveying materials in one continuous, automated operation. This vertical grinder is widely used in electric power, metallurgy, cement, chemical, non-metallic mining and other industries.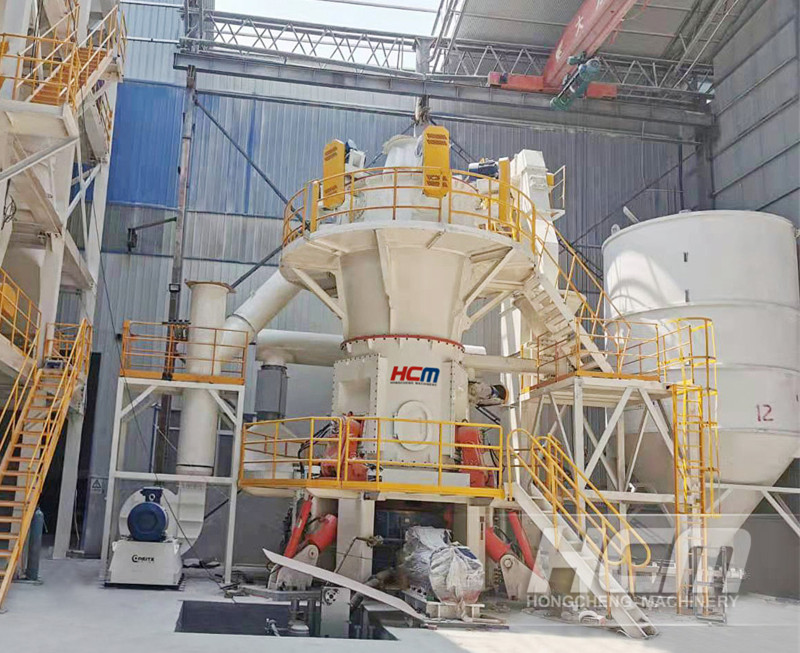 HLM vertical mill for Potassium feldspar powder making
Max feeding size: 50mm
Capacity: 5-200t/h
Fineness: 200-325 mesh (75-44μm)
Applicable material: feldspar powder, kaolin, barite, fluorite, talc, water slag, lime calcium powder, wollastonite, gypsum, limestone, phosphate rock, marble, potassium feldspar ore, quartz sand, bentonite, manganese ore Materials with equal hardness below Mohs level 7.
HLM vertical Potassium feldspar grinding mill is recommended for potassium feldspar powder production for its advantages of high grinding efficiency, low power consumption, large feeding particle size, easy adjustment of fineness, simple equipment process, small footprint, minimum noise and dust, ease of operation and maintenance, lower operating cost, longer service life time, etc.
Mill features
HLM vertical Potassium feldspar pulverizer consists of main mill, feeder, blower, pipe system, classifier, storage hopper, electronic control system and collecting system. The installation area of the vertical roller mill is about half of tube mill grinding system. The electrical system of the mill adopts centralized control, and the milling workshop can basically realize unmanned operation, and the maintenance is convenient, which greatly reduces the maintenance cost. The wind speed and airflow of the mill are circulated and operated in the blower, the centrifugal crusher has bit dust, the operating workshop is clean.
---
Post time: Jan-25-2022