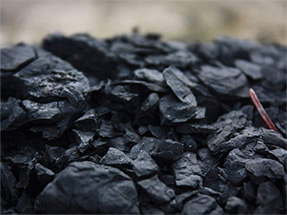 Coal is a kind of carbonized fossil mineral. It is organized by carbon, hydrogen, oxygen, nitrogen and other elements, majority used as fuel by human. At present, the coal has 63 times of explored reserve volume than petroleum. Coal was called the black gold and the food of industry, is the major energy since the 18th century. During the Industrial Revolution, along with the invention and application of steam engine, coal is widely used as industrial fuel and brought unprecedented huge productive forces for the society.
China's coal is divided into ten categories. Generally, lean coal, coking coal, fat coal, gas coal, weakly cohesive, unbonded and long flame coal are collectively referred to as bituminous coal; Lean coal is called semi Anthracite; If the volatile content is greater than 40%, it is called lignite.
Coal classification table (mainly coking coal)
| | | | | | | | | | | |
| --- | --- | --- | --- | --- | --- | --- | --- | --- | --- | --- |
| Category | Soft coal | Meager coal | Lean coal | Coking coal | Fat coal | Gas coal | Weak bond coal | Non-bond coal | Long flame coal | Brown coal |
| Volatility | 0~10 | >10~20 | >14~20 | 14~30 | 26~37 | >30 | >20~37 | >20~37 | >37 | >40 |
| Cinder characteristics | / | 0(powder) | 0(blocks) 8~20 | 12~25 | 12~25 | 9~25 | 0(blocks)~9 | 0(powder) | 0~5 | / |
Lignite:
Mostly massive, dark brown, dark luster, loose texture; It contains about 40% volatile matter, low ignition point and easy to catch fire. It is generally used in gasification, liquefaction industry, power boiler, etc.
Bituminous coal:
It is generally granular, small and powdery, mostly black and shiny, with fine texture, containing more than 30% volatile matter, low ignition point and easy to ignite; Most bituminous coals are sticky and easy to slag during combustion. It is used in coking, coal blending, power boiler and gasification industry.
Anthracite:
There are two kinds of powder and small pieces, which are black, metallic and shiny. Less impurities, compact texture, high fixed carbon content, up to more than 80%; The volatile content is low, below 10%, the ignition point is high, and it is not easy to catch fire. Appropriate amount of coal and soil shall be added for combustion to reduce the fire intensity. It can be used to make gas or directly as fuel.
Process flow of coal pulverization
For coal grinding, it is mainly based on its Harzburg grindability coefficient. The larger the Harzburg grindability coefficient, the better the grinding (≥ 65), and the smaller the Harzburg grindability coefficient, the harder the grinding (55-60).
Remarks:
① select the main machine according to the output and fineness requirements;
② Main application: thermal pulverized coal
Analysis on grinding mill models
1. Pendulum mill (HC, HCQ series pulverized coal mill):
Low investment cost, high output, low energy consumption, stable equipment and low noise; The drawback is that the operation and maintenance cost is higher than that of vertical mill.
Capacity table of HC series grinding mill (200 mesh D90)
| | | | |
| --- | --- | --- | --- |
| | HC1300 | HC1700 | HC2000 |
| Capacity (t/h) | 3-5 | 8-12 | 15-20 |
| Main mill motor (kw) | 90 | 160 | 315 |
| Blower motor (kw) | 90 | 160 | 315 |
| Classifier motor (kw) | 15 | 22 | 75 |
Remarks (main configuration):
① Hongcheng patented open circuit system is adopted for lignite and long flame coal with high volatility.
② The plum blossom frame with vertical pendulum structure adopts sleeve structure, which has better effect.
③ Explosion proof device is designed for the system.
④ Dust collector and pipeline shall be designed to avoid dust accumulation dead corner as far as possible.
⑤ For powder conveying system, it is recommended that customers adopt gas conveying and conditionally add nitrogen conveying and nitric oxide detection system.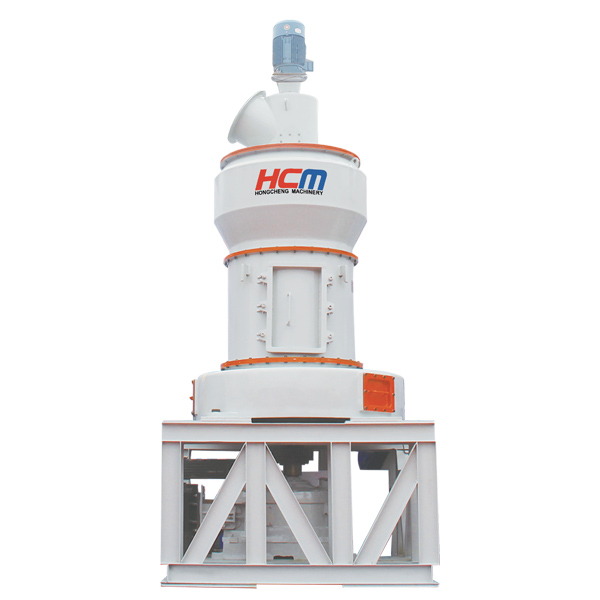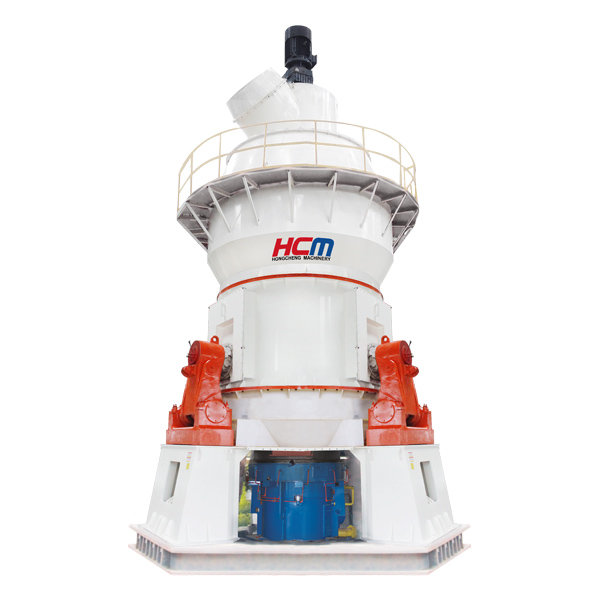 2. Vertical coal mill (HLM vertical coal mill):
High output, large-scale production, low maintenance rate, high degree of automation and mature hot air technology. The disadvantage is high investment cost and large floor area.
Specifications and technical parameters of HLM pulverized coal vertical mill (metallurgical industry)
Model

HLM1300MF

HLM1500MF

HLM1700MF

HLM1900MF

HLM2200MF

HLM2400MF

HLM2800MF

Capacity (t/h)

13-17

18-22

22-30

30-40

40-50

50-70

70-100

Material moisture

≤15%

Product fineness

D80

Product moisture

≤1%

Main motor power (kw)

160

250

315

400

500

630

800
Stage I: Crushing of raw materials
The large Coal material is crushed by the crusher to the feed fineness (15mm-50mm) that can enter the grinding mill.
Stage II: Grinding
The crushed Coal small materials are sent to the storage hopper by the elevator, and then sent to the grinding chamber of the mill evenly and quantitatively by the feeder for grinding.
Stage III: Classifying
The milled materials are graded by the grading system, and the unqualified powder is graded by the classifier and returned to the main machine for re grinding.
Stage V: Collection of finished products
The powder conforming to the fineness flows through the pipeline with the gas and enters the dust collector for separation and collection. The collected finished powder is sent to the finished product silo by the conveying device through the discharge port, and then packaged by the powder tanker or automatic packer.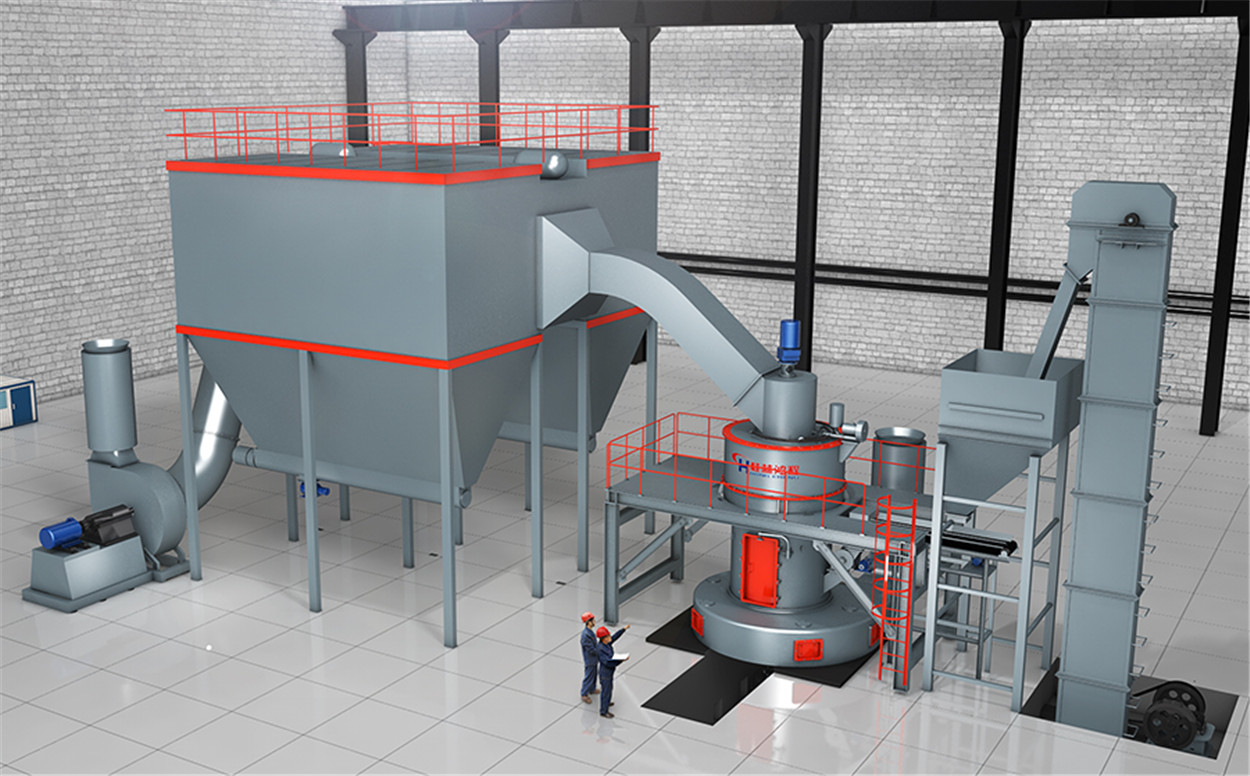 Application examples of coal powder processing
Model and number of this equipment: 3 sets of HC1700 open circuit system grinding mills
Processing raw material: Anthracite
Fineness of finished product: 200 mesh D92
Equipment Capacity: 8-12 tons / hour
The project is to provide pulverized coal for the coal-fired boiler of underground heating system in Bulianta coal mine of a group. The general contractor of the project is China Academy of Coal Sciences. Since 2009, Chinese Academy of Coal Sciences has been a strategic partner of Hongcheng and a strong alliance. All coal-fired boiler and pulverized coal projects adopt Hongcheng grinding mill for system matching. Over the past 6 years, Hongcheng has cooperated sincerely with the Academy of Coal Sciences, and pulverized coal pulverizing projects have spread all over the main coal producing areas in China. The project adopts three sets of Raymond mills with HC1700 open circuit system, which are specially designed for grinding pulverized coal. Hc1700 pulverized coal grinding mill adopts open circuit, installation of explosion-proof device and other measures, and the system is safe and reliable. The output of HC1700 mill is 30-40% higher than that of traditional pendulum grinding mill, which is energy-saving and environment-friendly.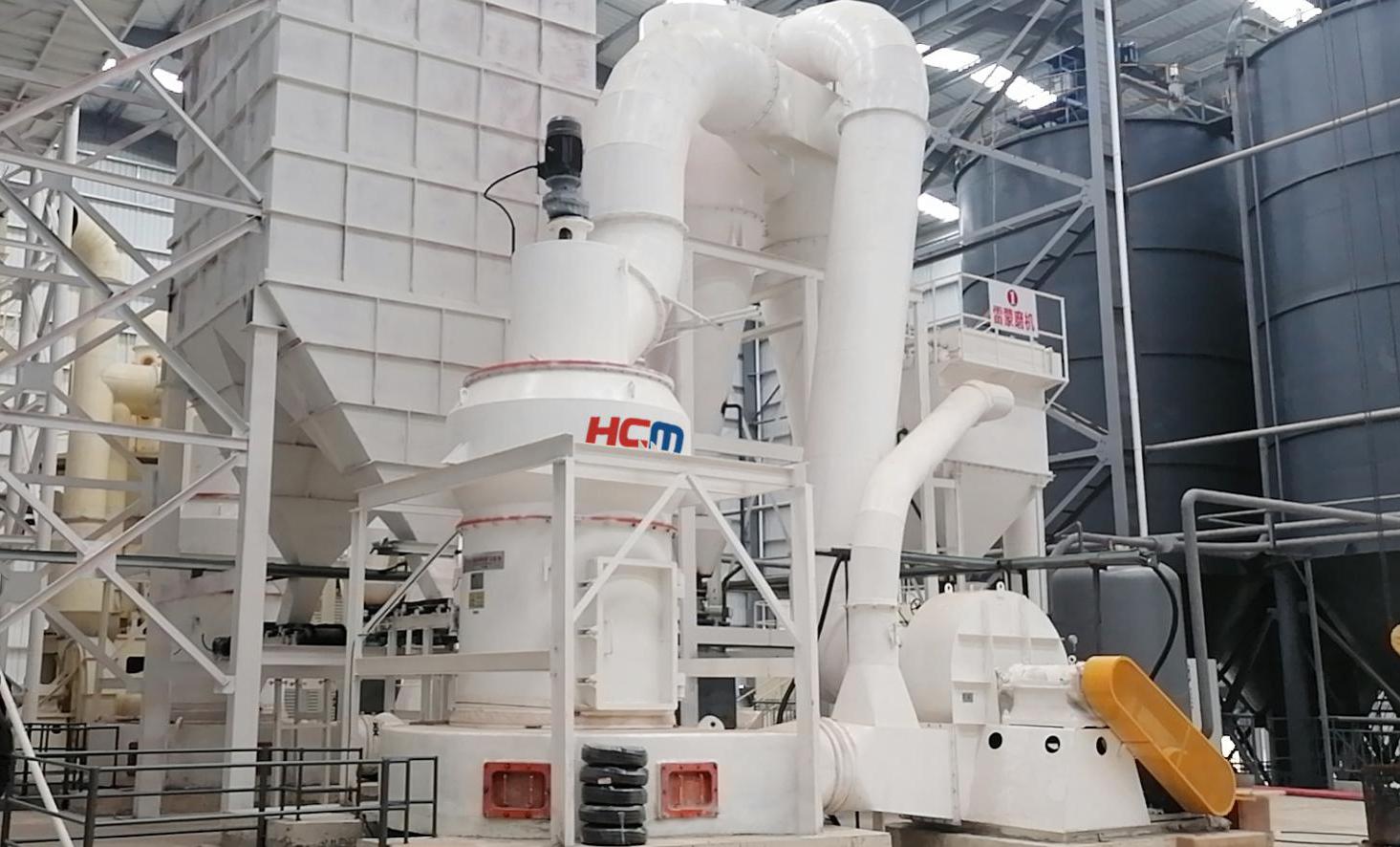 ---
Post time: Oct-22-2021